Global race on to attract aerospace investments as aviation sector takes off
This article first appeared in The Edge Malaysia Weekly, on 
March 13, 2023
 – March 19, 2023.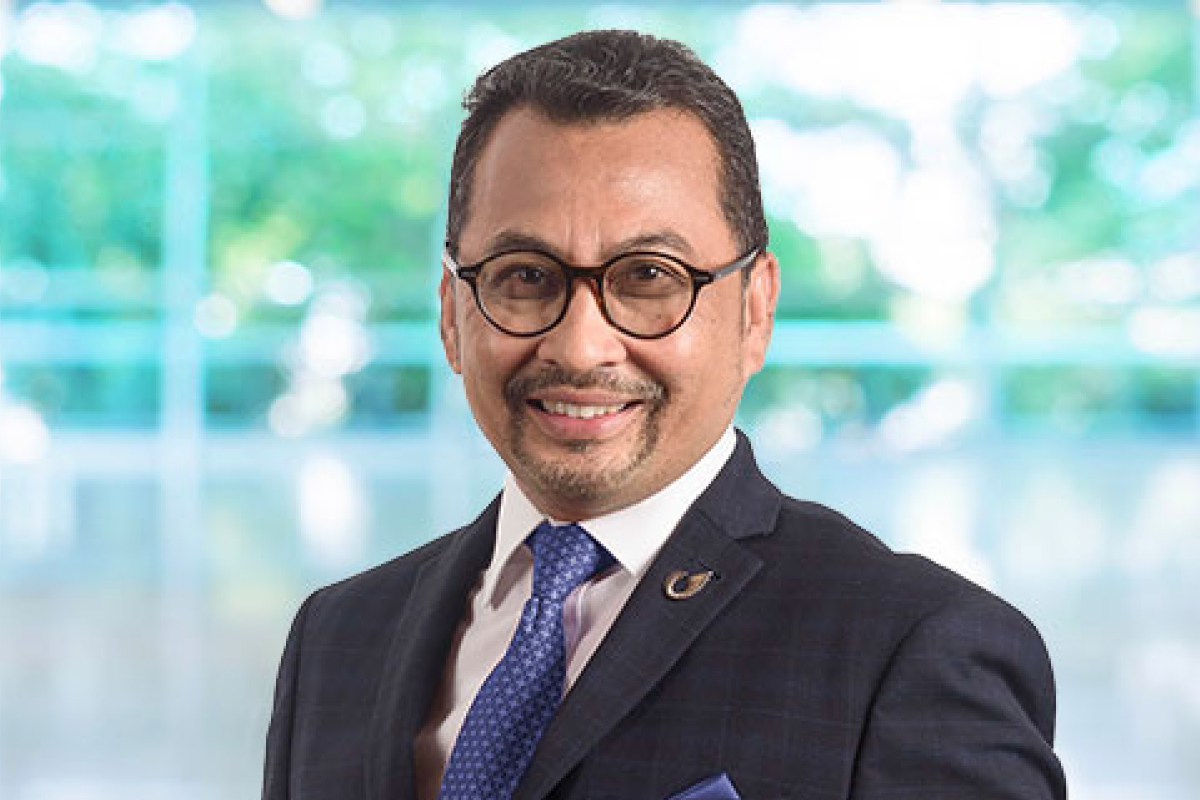 A race is on between countries and regions to attract investments across the aerospace sector and, overall, most industry players are encouraged by the support from the Malaysian government in offering incentives and tax breaks on that front.
The recently retabled Budget 2023 saw tax incentives extended to manufacturers in the electrical and electronics and aerospace sectors that relocate to Malaysia, with their C-suite executives entitled to a lower income tax rate of 15% until 2024. The government also plans to extend the income tax incentives and investment tax allowances for the aerospace sector until Dec 31, 2025, to encourage the expansion of existing companies and attract new investments.
Datuk Abdul Rashid Musa, president of the aerospace division at UMW Corp Sdn Bhd, deems the measures positive for the development of the local aerospace industry.
They are also in alignment with the country's plans to establish a strong aerospace industry as envisaged by the National Aero­space Blueprint 2030, to make Malaysia the hub for Asean, he tells The Edge. "Generally, the investment required for the aerospace industry is substantial and the return on investment may take a longer time. Thus, any support or assistance from the government is invaluable and will certainly encourage more companies to venture into the aerospace industry."
"The aerospace original equipment manufacturers (OEMs) are constantly looking at best-cost country sourcing to manage their costs. The incentives provided by the government, together with the skilled workforce at a lower cost compared with most parts of the world, provide an excellent opportunity for the OEMs to source for competitively priced aerospace components from Malaysia."
Abdul Rashid cites UMW Aerospace Sdn Bhd, a wholly-owned subsidiary of UMW Holdings Bhd, which has made a "substantial" investment to set up a high-value manufacturing park in Serendah, Selangor. "Today, we are the single-source supplier of fan cases for Rolls-Royce's Trent 1000 and Trent 7000 aircraft engines. Without the support of the government, it would not have been possible to set up the facility."
He says the aviation industry was affected by the pandemic in the last few years when international borders were closed and air travel came to a halt. As a result, the aerospace industry was affected by the lower demand for aircraft.
"The reopening of international borders and the increase in air travel, which is expected to reach pre-pandemic levels by this year, augur well for the aviation industry. Consequently, this is expected to lead to additional orders for planes from the airlines and, together with the clearing of the backlog orders, improve the demand for fan cases," says Abdul Rashid.
"Having established ourselves in the aero­space industry, we are looking for opportunities to expand our business operations as well as our capabilities, mainly in the area of precision machining of aerospace components. So, the incentives provided in Budget 2023 will certainly play an important role in supporting our aspiration to expand our capability in the aerospace industry."
While aerospace is still a relatively new industry for the UMW Group, Abdul Rashid says the company is ramping up production of fan cases with the improving demand for aircraft and is confident of registering strong growth in 2023. "At the same time, we are looking for opportunities to expand our business operations as well as our capabilities through product and customer diversification. We are confident that the aerospace segment will grow to become a major contributor to UMW Group in the future."
European aircraft manufacturer Airbus forecasts global demand for 39,490 new passenger and freighter aircraft over the next 20 years, of which 80%, or 31,620, are single-aisle and 20%, or 7,870, are wide-body. Of the total aircraft, 23%, or 9,160, will come from Asia-Pacific.
An Airbus spokesperson says: "We welcome all measures being taken to support the aerospace industry in Malaysia. We remain fully committed to building further on our extensive presence in the country and to working with our customers, partners and government stakeholders."
Malaysia Aerospace Industry Association (MAIA) president Naguib Mohd Nor says incentives such as reduced tax rates and investment tax allowances are important for aerospace companies coming out of Covid-19 and expanding fast, as travel has recovered faster than expected. "Having a good tax regime helps us [Malaysia aerospace companies] to maintain some competitiveness. Because the aviation industry is recovering fast, there is a lot of work that is coming to Malaysia as far as aerospace is concerned."
Naguib notes that Malaysia has made huge strides in developing its aerospace industry. "With nearly 50 years of history in aerospace manufacturing and maintenance, we have a deep capability in enabling new industries such as drones and space. Sometimes, we are not aware of it."
Addressing the talent supply in aerospace
From a manufacturing perspective, Naguib says Malaysia remains a cost-effective base for high-value aerospace parts manufacturing.
"Our aerospace industry doesn't really have foreign workers. Malaysians are highly skilled and not as expensive to employ compared with our closest competitor, Singapore. Take GE Engine Services Malaysia, for example. They are the world leader in providing aircraft engines, systems and avionics and they have a maintenance, repair and overhaul (MRO) facility at Sultan Abdul Aziz Shah Airport in Subang, Selangor [Subang Airport]," he says.
He notes, however, that like many other sectors, talent supply remains the biggest challenge for the aerospace industry. "You see the same problem happening in the semiconductor industry. Our problem with our talent supply is that the technical and vocational education training (TVET) ecosystem in Malaysia is still not mature enough.
"So, what happens is that we are still training inside companies. If a new company comes in and sets up here, they will poach from the existing companies, resulting in talent instability. This is especially so post-pandemic.
"We really need a world-class TVET infrastructure to tap all the opportunities that are coming to our doorstep from the aircraft, drone and space industries. In fact, we are also losing our talent to the Middle East."
Abdul Rashid concurs, saying that while the proposed incentives in the revised Budget 2023 are positive to attract foreign investments into the country and help spur growth in Malaysia Airports Holdings Bhd's (MAHB) KLIA Aeropolis development, there are other important factors to consider as well. "This includes the availability of a skilled workforce as well as excellent infrastructure and logistical services to drive the growth of the aerospace industry in Malaysia."
(The KLIA Aeropolis development covers the federal land surrounding Kuala Lumpur International Airport (KLIA) in Sepang and Subang Airport.)
Meanwhile, Naguib says core policies such as the aerospace blueprint and the aerospace focus as set under the 12th Malaysia Plan (2021 to 2025) have so far been consistent.
"While you see some variants with the proposed implementation of aerospace hubs in Kedah, for example, that are based on the government of the day, overall, government policies have been generally supporting the growth of main hubs like Subang Airport. Anthony Loke, in his second stint as minister of transport, is making more affirmative decisions surrounding the redevelopment of Subang Airport, which is beneficial [to aerospace players] in Subang.
"Aerotropolis is a concept where you build an ecosystem around an airport. It typically offers commercial air services, technology, business and aviation support services such as MRO. Subang is a city airport with international capacity, while KLIA is our international airport. They are complementary and both have their aerotropolis credentials. In Europe, there are many of these city aerotropolis and international main hub aerotropolis.
"When you start going out to other airports in the country, the main airports are like Penang and Johor Baru. The rest are very much hubbing airports for local travel or travel to specific regional points. It is known that the major airports in Malaysia have to cross-subsidise some of the smaller ones. Thus, setting up another large international airport like the one in Kulim, Kedah, requires a lot more consideration," he says.
The Kedah government is urging the federal government to reconsider the Kulim International Airport project, which is expected to cost RM7 billion and also entails the development of an aerotropolis. Critics have argued that there is no need for such a mega project because the new airport would merely cannibalise traffic from Penang Airport.
In November last year, the development of KLIA Aeropolis in Sepang received a big boost when the government agreed to extend MAHB's wholly-owned subsidiary KLIA Aeropolis Sdn Bhd's land leases of 41 lots totalling 8,537.31 acres there to 99 years.
Naguib says a long tenure is important to attract foreign investment. "Before, when the tenure was too short, it was difficult for companies to build business plans and get financing. There are a lot of infrastructure and technology costs involved."