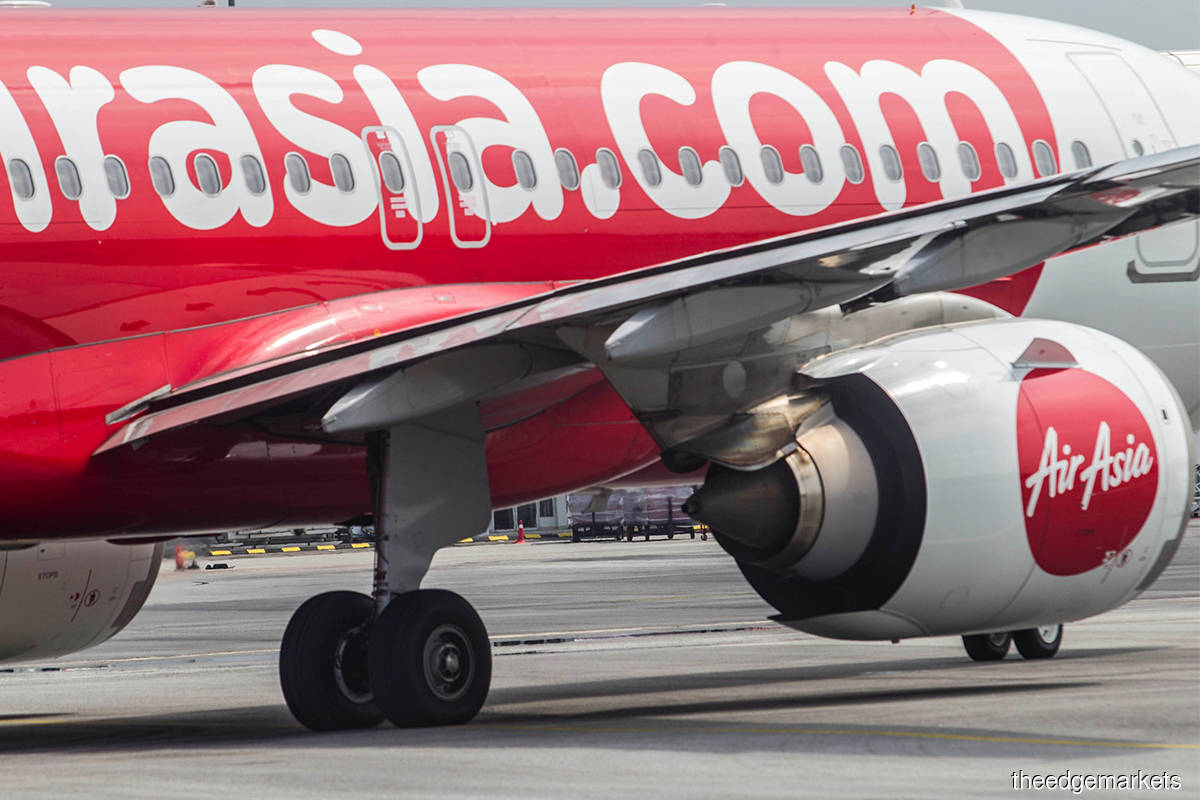 KUALA LUMPUR (April 26): AirAsia parent company Capital A Bhd said on Tuesday (April 26) the budget airline expects its daily number of passengers and Malaysia flights to triple to over 52,000 people and an average of 370 AirAsia Malaysia flights respectively during the Hari Raya Aidilfitri peak travel period across the country between Saturday (April 30) and Wednesday (May 4).
"Peak travel period starts from April 30 to May 4, 2022. Expected to carry more than 52,000 daily guests (3x current volume) across all airports in Malaysia over the festive period.
"An average of 370 AirAsia Malaysia flights (more than 200% of number of current flights) will be operating from our hubs in Malaysia (85% [of] pre-Covid-19 [figure]) per day during the peak period," Capital A said in a statement.
Capital A chief executive officer Tan Sri Tony Fernandes said in the statement that the country is finally fully reopened just in time for the festive season and that the company looks forward to reunite families and friends who have been kept apart by movement restrictions due to the Covid-19 outbreak, which began in early 2020.
"While this surely feels like the light everyone is seeking at the end of the tunnel, we hope everyone will come together to ease the travel frictions and restrictions to stimulate air travel and support the global economic recovery," Fernandes said.
Capital A was formerly known as AirAsia Group Bhd.
At Bursa Malaysia on Tuesday, Capital A's share price closed 1.5 sen or 2.17% higher at 70.5 sen, which gives the group a market capitalisation of about RM2.93 billion.
Capital A's latest-reported number of outstanding shares stood at 4.16 billion, according to Capital A's Bursa filing on April 6. View source