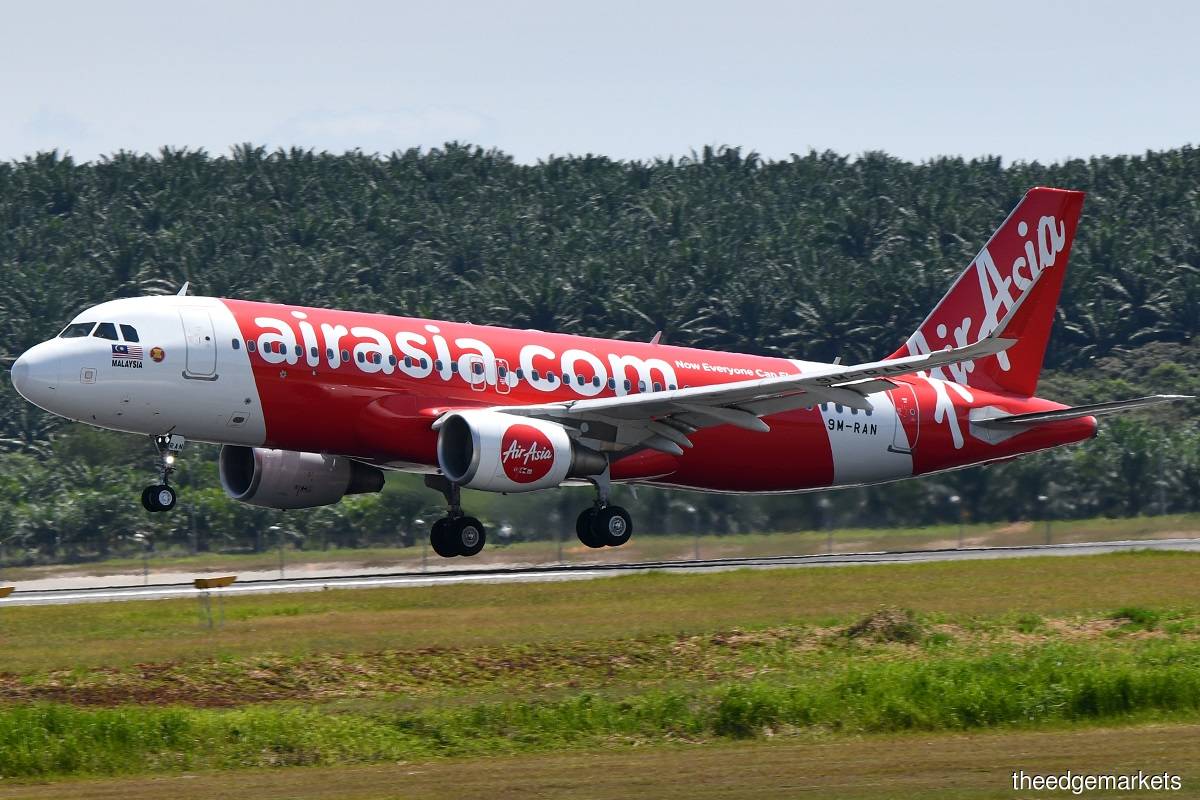 AirAsia is encouraging all guests to migrate and upgrade to the all-in-one airasia Super App for a seamless and contactless self-check-in. (Photo by Mohd Suhaimi Mohamed Yusuf/The Edge)
---
KUALA LUMPUR (March 30): Low-cost carrier AirAsia, whose parent company Capital A Bhd shares jumped 10.29% ahead of Malaysia's border reopening on Friday (April 1), plans to reinstate five more routes between Malaysia and Singapore beginning April 16.
In a statement on Wednesday (March 30), the airline said the plan is in line with the Singapore government's announcement of a vaccinated travel framework.
Apart from increasing its Singapore-Kuala Lumpur daily frequency from one to four times, it will also resume flights between Singapore and the following destinations: Kuching, Miri, Langkawi, Ipoh and Kota Kinabalu.
AirAsia had previously launched a vaccinated travel lane (VTL) flight for the Singapore-Kuala Lumpur and Singapore-Penang sectors.
"AirAsia applauds the exemplary new framework set by the Singapore government. As seen by the success of previous VTL schemes, we hope that the removal of travel restrictions with only minimal testing requirements will make vaccinated travelling easier for everyone," said AirAsia Malaysia chief executive officer Riad Asmat.
"To ensure we fulfil the pent-up demand for air travel across the region, AirAsia is working closely with industry players and government bodies, especially the Singapore Tourism Board, with whom we are collaborating on joint promotional campaigns and leveraging each other's travellers database to drive more arrivals into Singapore. Read more